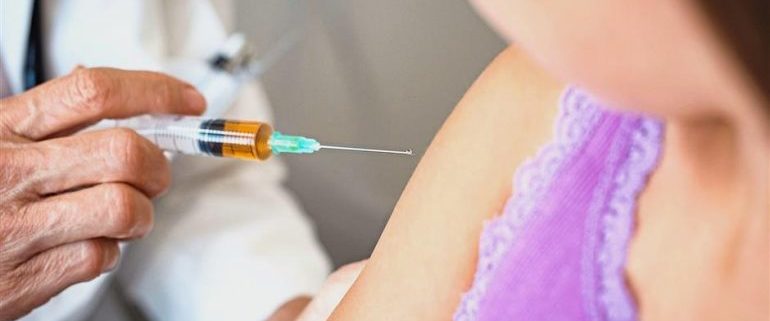 For the second year in a row, the US Centers for Disease Control and Prevention (CDC) is telling doctors not to give patients FluMist, the nasal spray flu vaccine, and that's a problem for kids and adults who are scared of needles.
Kids' reactions to shots may range from a mild anxiety to a full-blown meltdown, say paediatricians.
How many kids experience a fear of shots at some time in their lives? "100%," said Dr Mike Steiner, the division chief of general paediatrics and adolescent medicine at UNC Health Care in North Carolina.
"At some age, every kid has a fear of getting a shot," he said. "It's basically a universal experience."
And if the fear is not resolved it can turn into a problem for them as adults, causing them to avoid medical services over fear of injections.
"This may be a good time to deal with, and navigate through, this," said Dr Ravi Jhaveri, a paediatric infectious disease specialist with UNC Children's Hospital. "Needles are a fact of life, whether for a vaccine or a blood test."
So if you have a kid who runs, faints or puts up their fists at the sight – or thought – of a needle, how do you deal with it?
Here are some suggestions from doctors.
• Ask your doctor about a new needle-free vaccine available for children as young as five years old. The vaccine is administered under high pressure directly through the patient's skin. In September, it was approved for children age five and up. The most common side effects are tenderness, itching and bruising.
• There are ways to minimise the physical sensation of a hypodermic needle.
Ask your doctor or nurse to use numbing creams, lidocaine patches and ethyl chloride spray.
Another technique is to press the thumb firmly into the child's arm, producing a temporary soreness that can mask the sensation of the flu shot.
Read more at http://www.star2.com/health/wellness/2017/10/17/is-your-child-scared-of-injections/#pakuLO3eKQd1KiV3.99
https://www.drheyns.com/wp-content/uploads/2017/11/sfit_fitjab1510_py_1-770x470-1.jpg
470
770
drheyns
http://www.drheyns.com/wp-content/uploads/2018/01/Dr-H-Heyns-logo-chosen-1-logo-1-5.png
drheyns
2017-11-28 22:03:56
2017-11-28 22:03:56
What to do when your child is scared of shots